Construction Lab Reporting System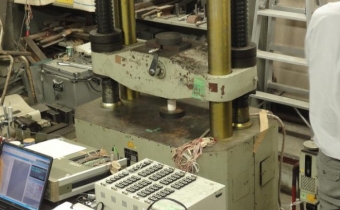 Database application on the internet for the Duhok Construction Lab that meets or exceeds the specifications of the current Microsoft Accessed based system in use.
A construction lab reporting system for the Duhok Construction Lab. This system went live in March 2013 and is currently being used daily by 22 users in 7 different locations spread throughout Duhok Province. Even though the system is on the internet, security measures are in place to protect the system from any intrusions or malicious attacks while maximizing optimal performance for users.
Each user of the system is allowed different functionalities and access rights based on their work location and work role. Roles and their associated system functionality include:
Receiving

Data entry of samples received from a construction site

Checking

Verification of sample data entry and assignment of finance charge for the report

Reporting

Recording of sample testing result

Accounting

Recording of payment receipt number and date

Reception

Search and inquiry of current status of samples

Admin

Creation of system code values (e.g. material type, report result, companies, etc.) Printing of report results
Viewing and printing of management summary reports
Viewing of audit history

Manager

Viewing and printing of management reports (e.g. monthly payments received, company test failure rate, system activity report, etc)
Each user will have ability to search and view current and previous data in the system based on their permission level. Any changes made will be recorded with the user id and the time of the change.
Other features of the system include:
Automatic scheduled (e.g. daily or hourly) system data backup and easy recovery of data
Automatic email notifications to companies when results of their sample testing have been completed
Easy system enhancements
Open standards for system integrations
Low bandwidth requirement
No additional requirement besides Firefox web browser on client desktop 
Stop in, Say hello
Jwan Bldg #3, Nuhadra St.
Across from Korek Company
Duhok, Kurdistan Region, Iraq
+964 (0) 750 416 1344